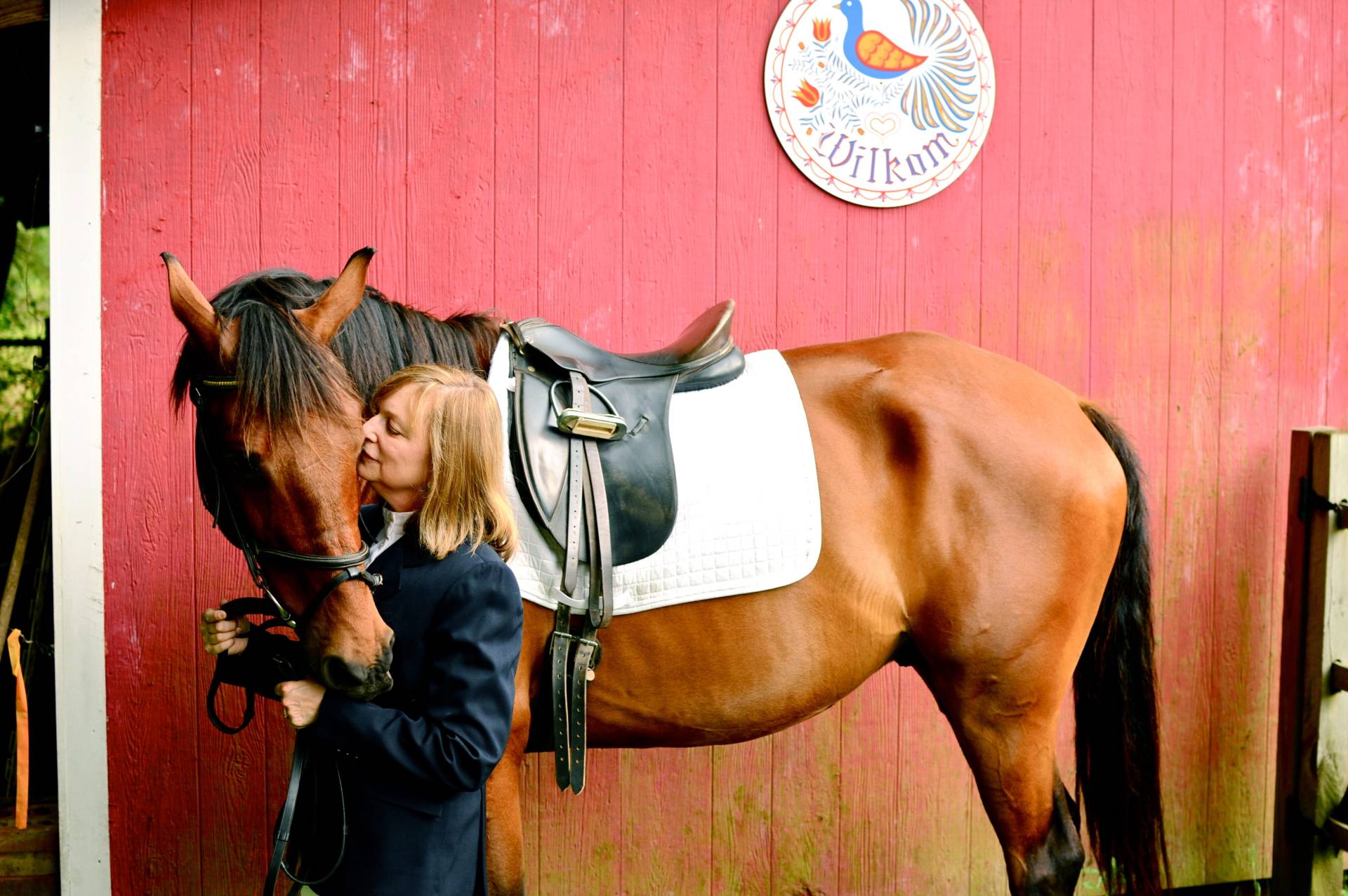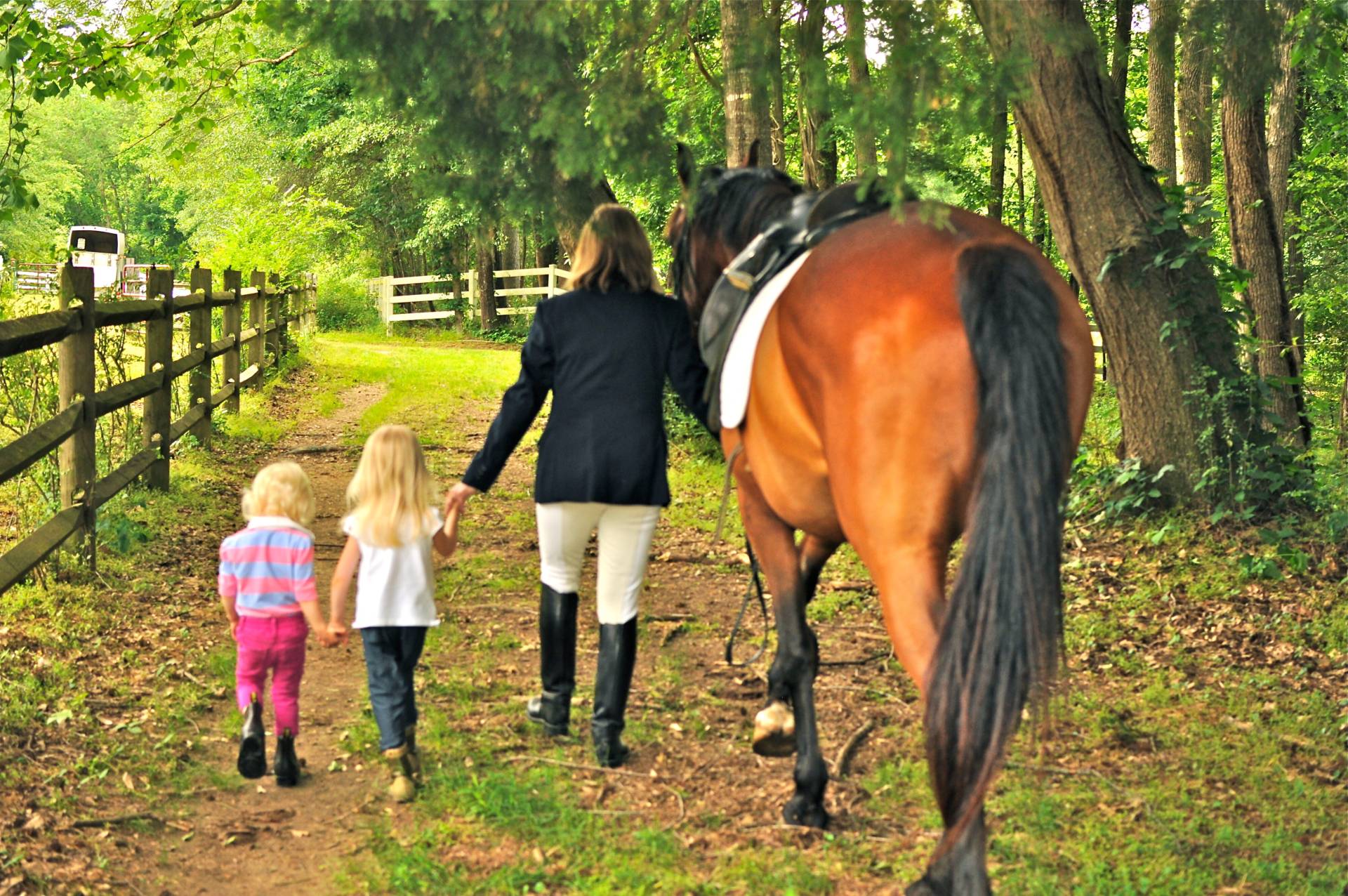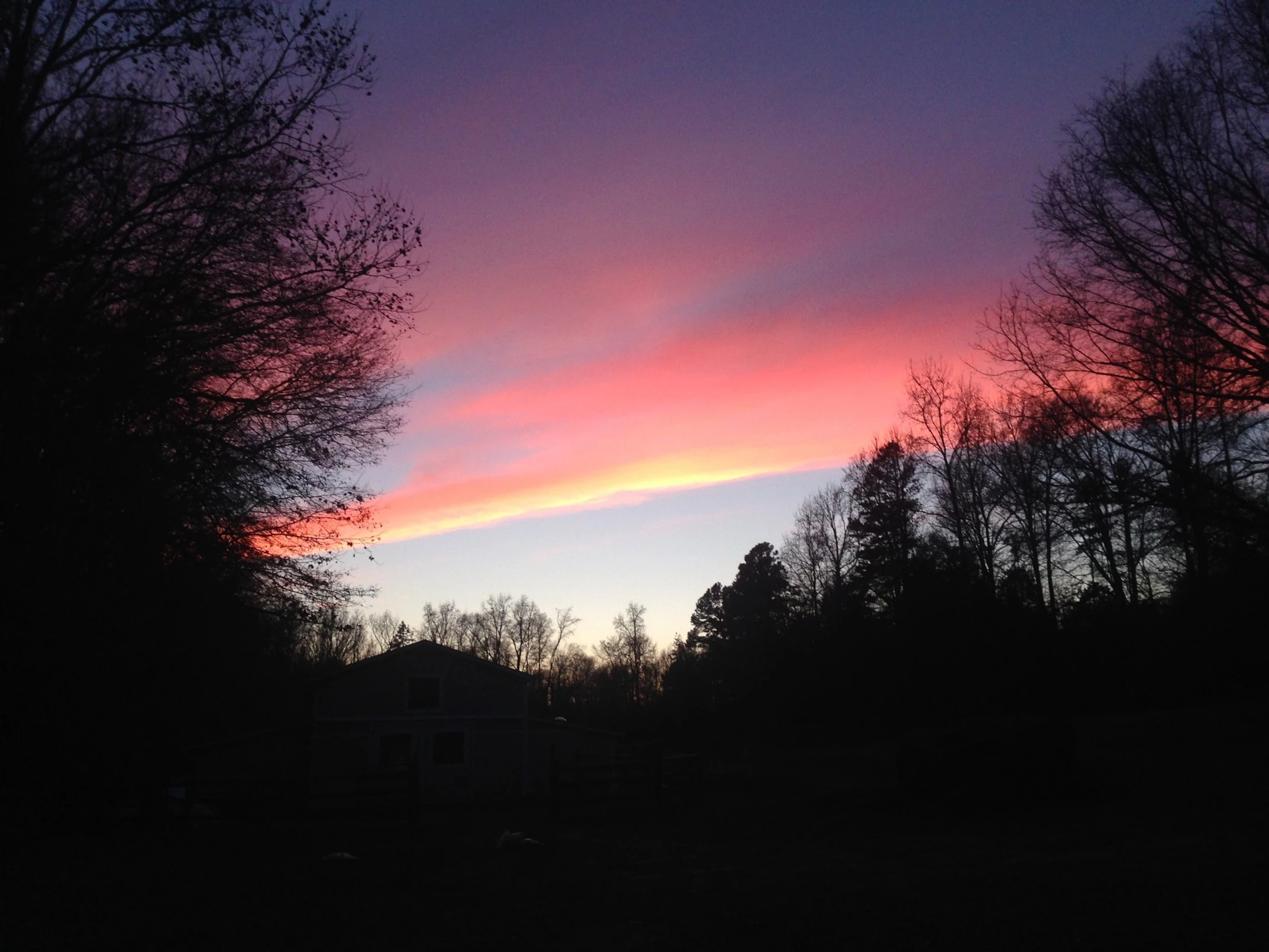 Welcome to the adventures at Waggin Tail Farm!
by Barbara Ann Reese Yager
Since I was a child, I dreamt of having my own farm. As a little girl, I rode Shetland ponies round and around on the Atlantic City beach until my parents returned from a stroll on the boardwalk. My brain was imprinted with the smell of horses early on. Later, I spent pre-teenage summers at a friend's riding stable caring for horses and riding Western-style. As a young mother, I took up riding English-style, another discipline. After college, I began stadium jumping horses I leased. Today, my passion lies with dressage, the equivalent to ice-dancing on horses in a sand arena. In Pennsylvania, I rode with Jane Cory at Pleasant Hollow Farm and scribed for the best dressage judges on the East Coast often at the USET Center in Gladstone, New Jersey.
In 2003, my husband and I bought a small farm outside Charlotte, North Carolina, where we care for our horses and rescue Airedale Terriers. In 2012, we built my dream barn based on all of the humble and spectacular barns I had ever visited.
My characters reflect the simple, basic emotions we face each day; those we cherish and those we wish we never knew. Up to retirement, I lived a private life requisite by working in the banking industry. Let's face it, that ship has sailed.
I am a member of the Charlotte Writers Club, Charlotte Lit and North Carolina Writers Network. A short story of mine was published in an anthology Sooner or Later, Fall 2023 by Daniel Boone Footsteps publisher.

~ Bay
As always, I'd like to hear from you
To contact me, please write to me at [email protected].